ORDER MADE TEXTILE
Making the most use of our design know-how which was nurtured as a brand label manufacturer, our textiles are brimming with originality.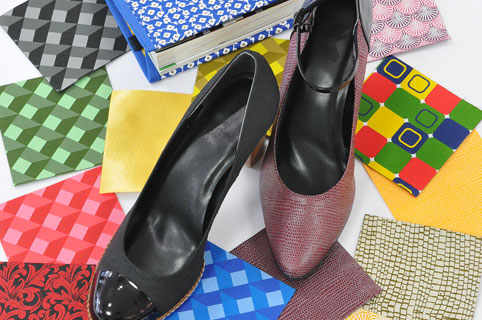 ORDER MADE TEXTILE system fully supports customers throughout the process, from simulating textile patterns and colors, to producing the textile.
ORDER MADE TEXTILE system can be exploited to relieve the stress of customers having difficulty in searching for textiles, and in deciding on patterns and colors for their textiles, and so providing products which satisfy the customers requirements.
This new system allows customers who previously could not proceed smoothly due to the excessive cost involved in prototype development work and of final production lots, to now be quickly presented with a final product image of the textile conceived for confirmation, before weaving just the desired quantity.
Features of ORDER MADE TEXTILE
1.We can deal with the high density weave of fine lettering and designs etc

Being capable of creating textile patterns from scratch, we are able to produce a textile to suit a customer's requirements. We are also capable of dealing with the high density weave of fine lettering and designs etc. (maximum width; 110cm) We also deal with low quantity orders.
2.Abundant Multiple Colors of CATION DOMTEX® and this solves the sublimation problem

CATION DOMTEX® is the 418 color options, up to 8 colors can be chosen in any one design.
And it solves not only a problem of sublimation but also it has various fastness at high level for washing, dry cleaning, friction, chlorine bleaching and hot press.
3.Cut Processing

Upon request from customers, using a laser-cutting machine, delivery is possible as cut parts. (size able to be processed: 600mm×1200mm) It is also possible to insert a logo or symbol within the designated area of the cut parts.
4.Adding Functionality

Upon request, extra functionality can be added to a product, such as waterproofing, antifouling, dust proofing, deodorant, and security features.
Use example
Shoes

Temple Stamp Books

General Goods

Bags

Hats
Luminous film
Luminous materials are materials that absorb natural light, artificial light, and other forms of light energy and emit this as light in darkness.
We make it possible to add this function to printed labels and woven labels. Transfer film type luminous material is used. This is characterized by no irregular color and high brightness. Sunlight, fluorescent lamps, and other light is absorbed, accumulated, and emitted in the form of light for certain amount of time in darkness.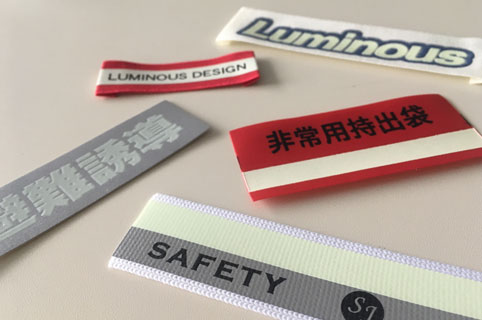 Transfer type luminescent materials have a very soft feel due to the use of a urethane base. These are rolled films, so they allow for sequential line expressions. In combination with retroreflective material, visibility improves in darkness.
Luminescent ingredients are safe materials with high initial brightness that do not contain any radioactive substances and their diminution over time is relatively slow.
Afterglow intensity measurement results
Measurement conditions:22 W fluorescent lamp with 40 cm vertical beam illumination for 20 minutes, followed by being left in a dark room.
Afterglow intensity data
| Time(minutes) | Afterglow intensity(mcd/m2) | (Reference)JIS Z 9107(safety signboard)standards |
| --- | --- | --- |
| 0 | 613 | |
| 10 | 57 | 50mcd/m2higher |
| 20 | 30 | 24mcd/m2higher |
| 30 | 19 | |
| 40 | 17 | |
| 50 | 13 | |
| 60 | 10 | 7mcd/m2higher |
Safety signboard JIS standard level afterglow brightness is present.
Afterglow brightness curve
Use example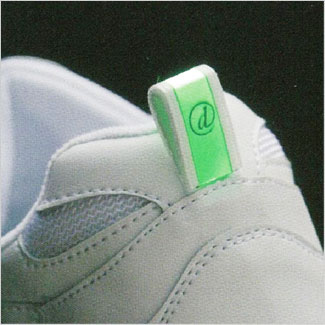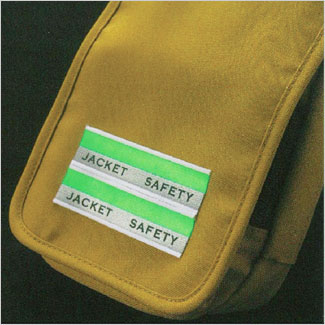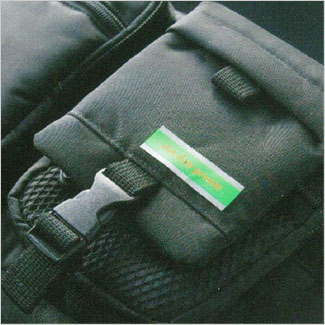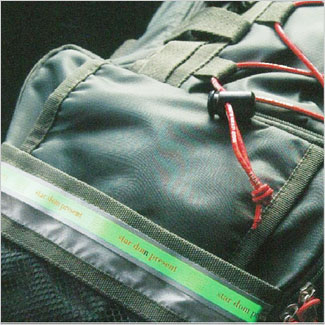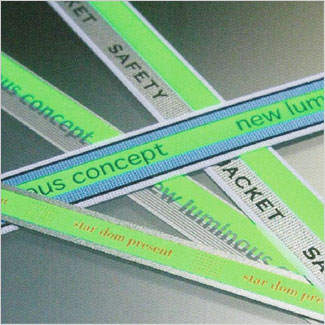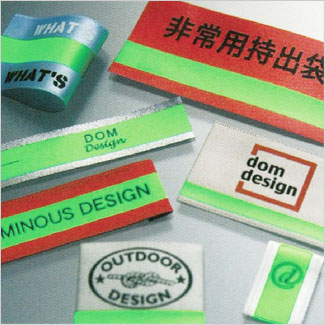 ※This photograph is of the luminescent material emitting light in darkness.